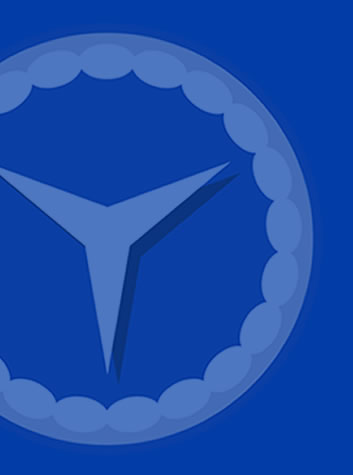 We strive to deliver on our Quality Promise by maintaining tight and continuous control measures from hatching, to feeding, to raising, to processing, to packaging, to marketing, and selling our products. With over 100 years of combined experience, the people who market and sell our products to customers are not only highly trained on the products they sell, but also on the consumers our customers serve—making them an invaluable source of support and your chicken experts.






We take pride in creating unique product lines sold in grocery and retail stores, in order to meet a variety of customer and consumer needs. Offering products sold under the Amick Farms brand name, and for those sold under private labels, we are proud to support retail partners throughout the United States.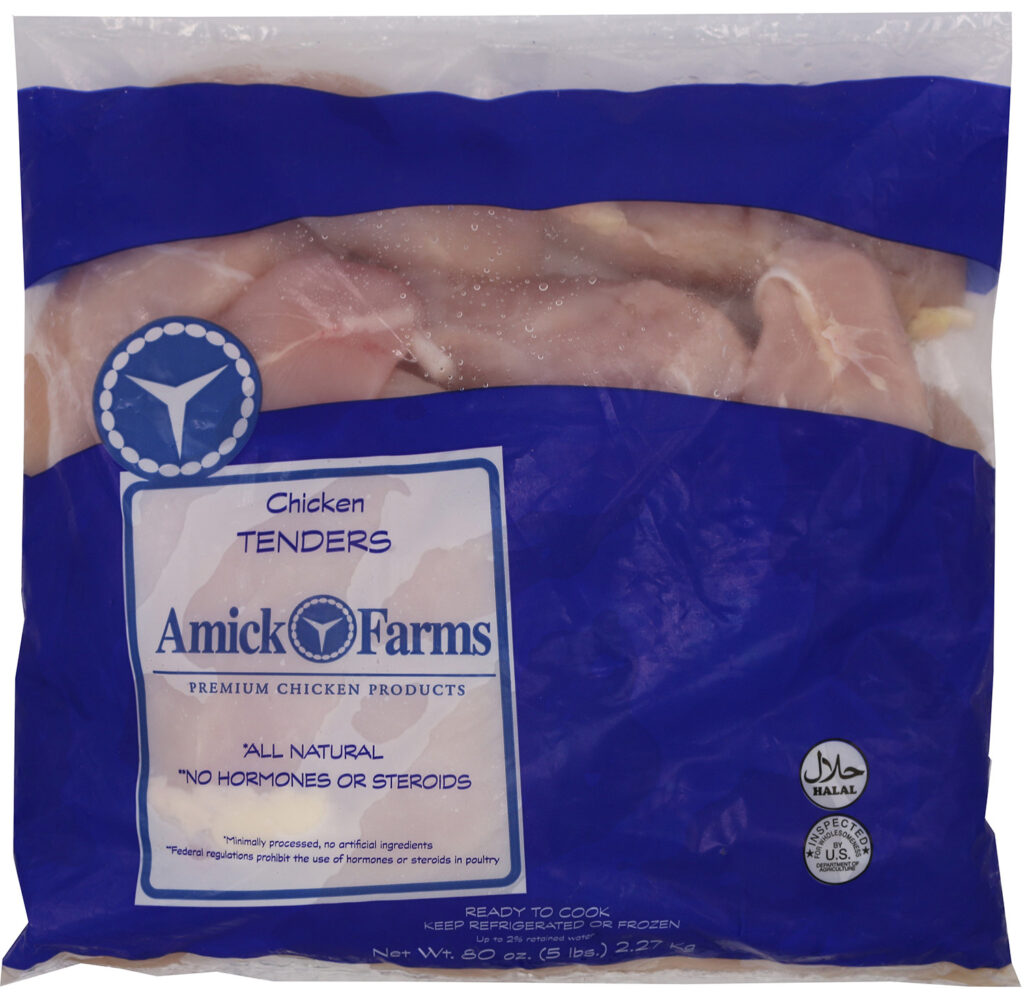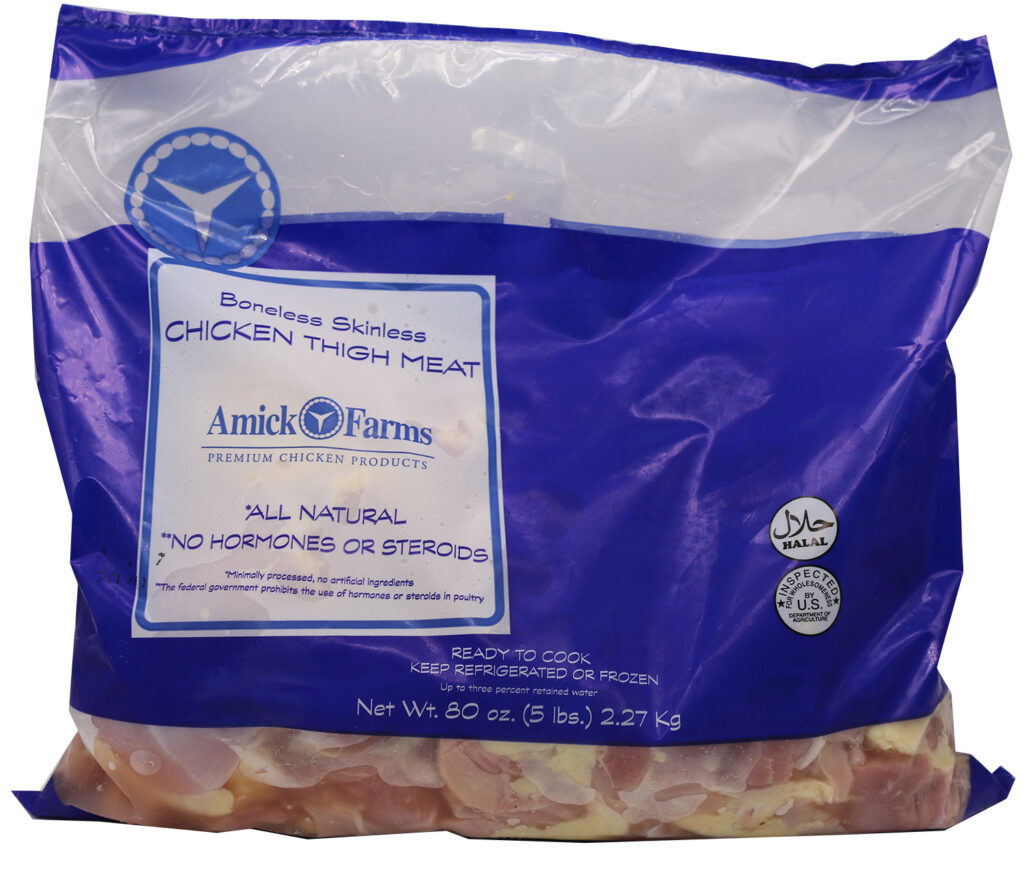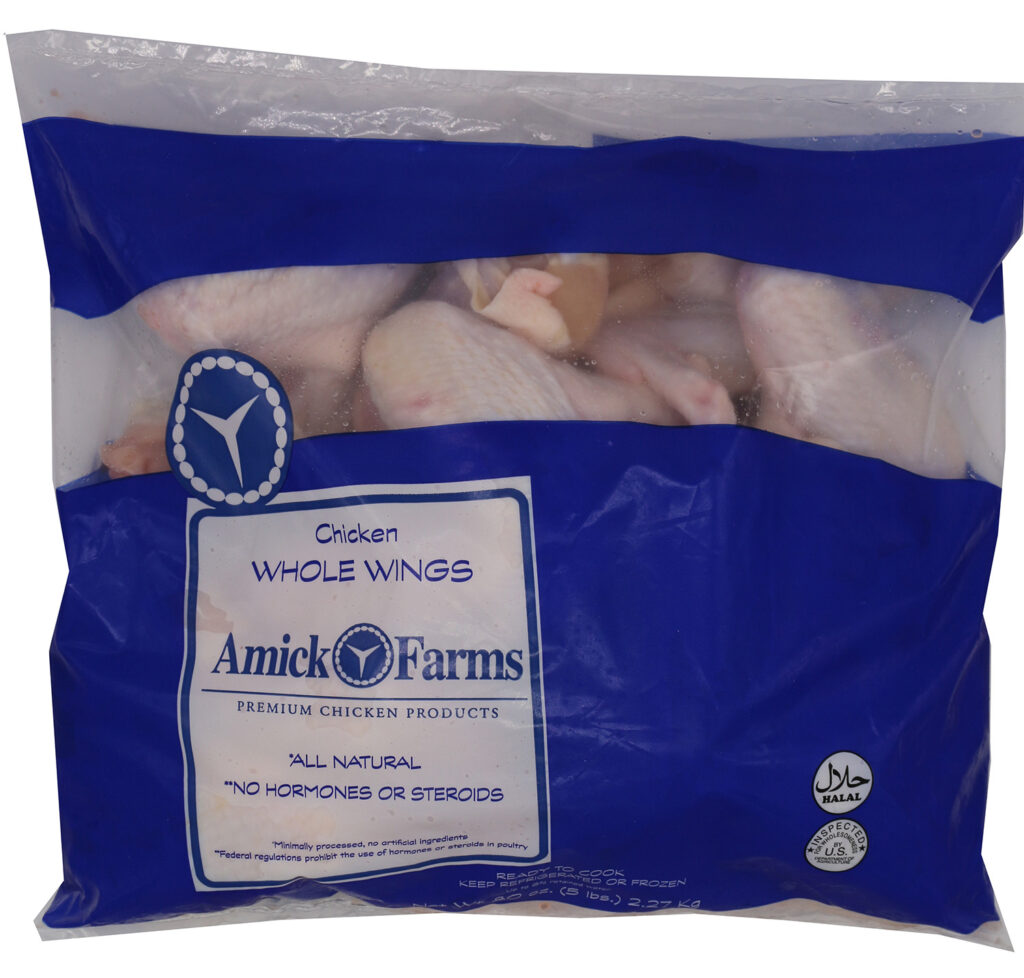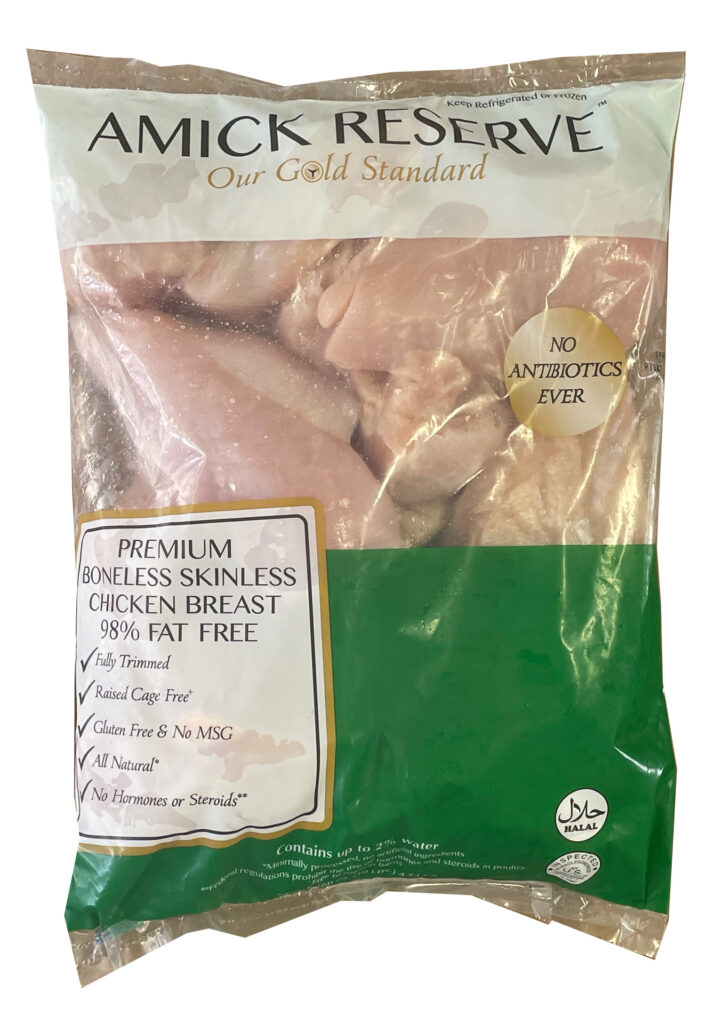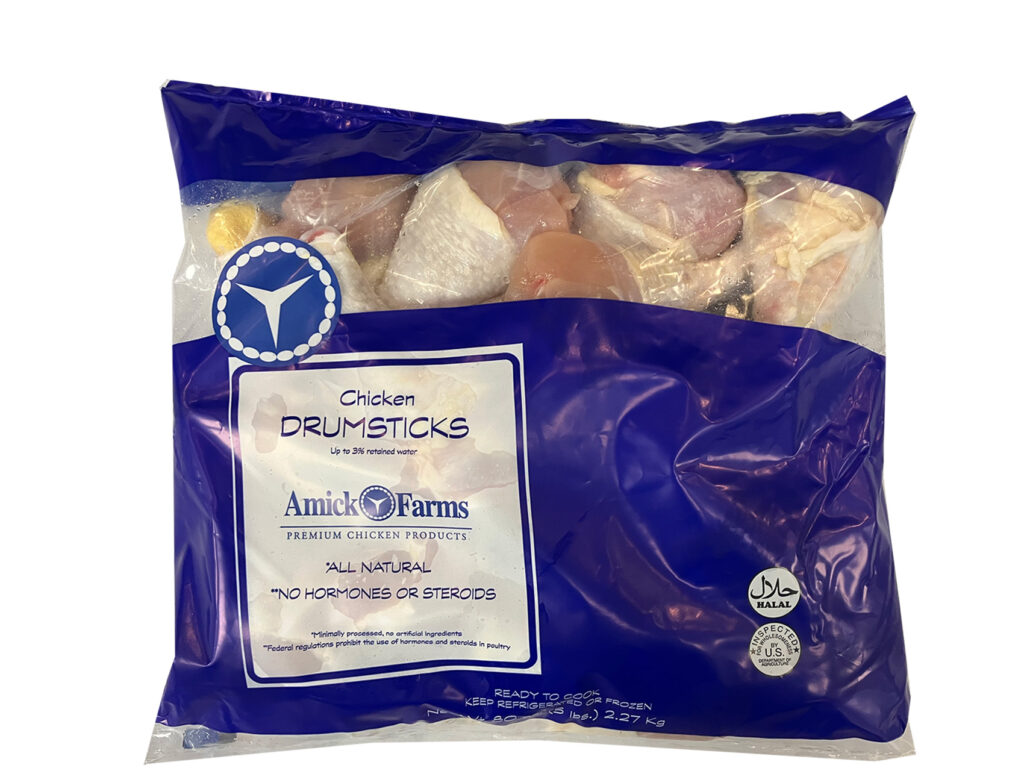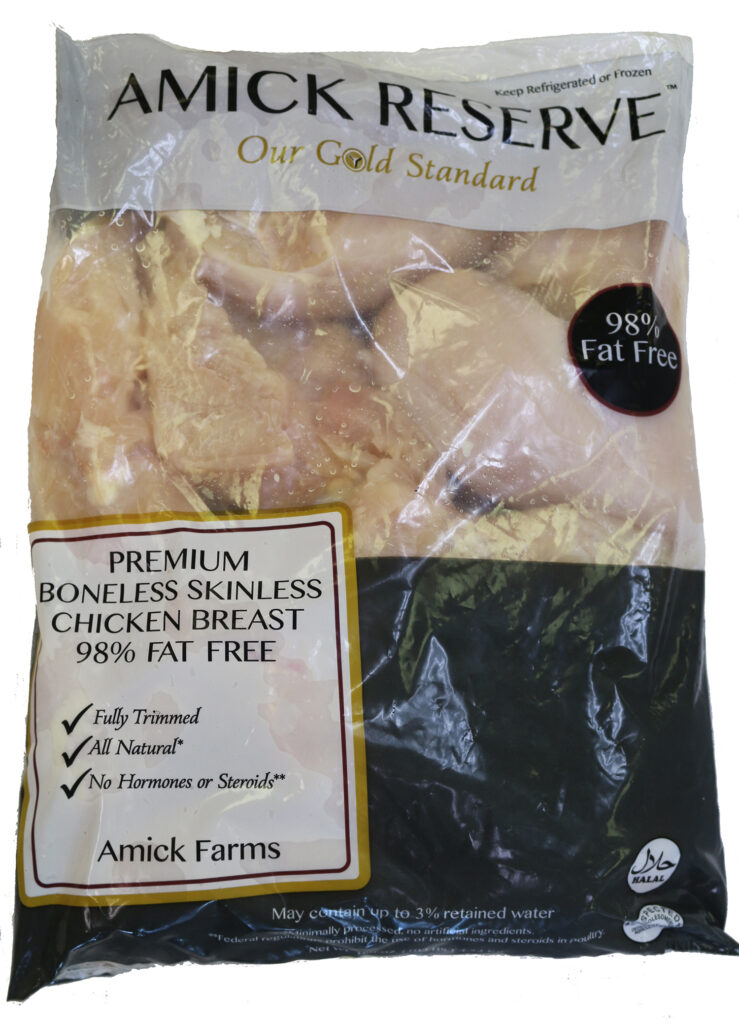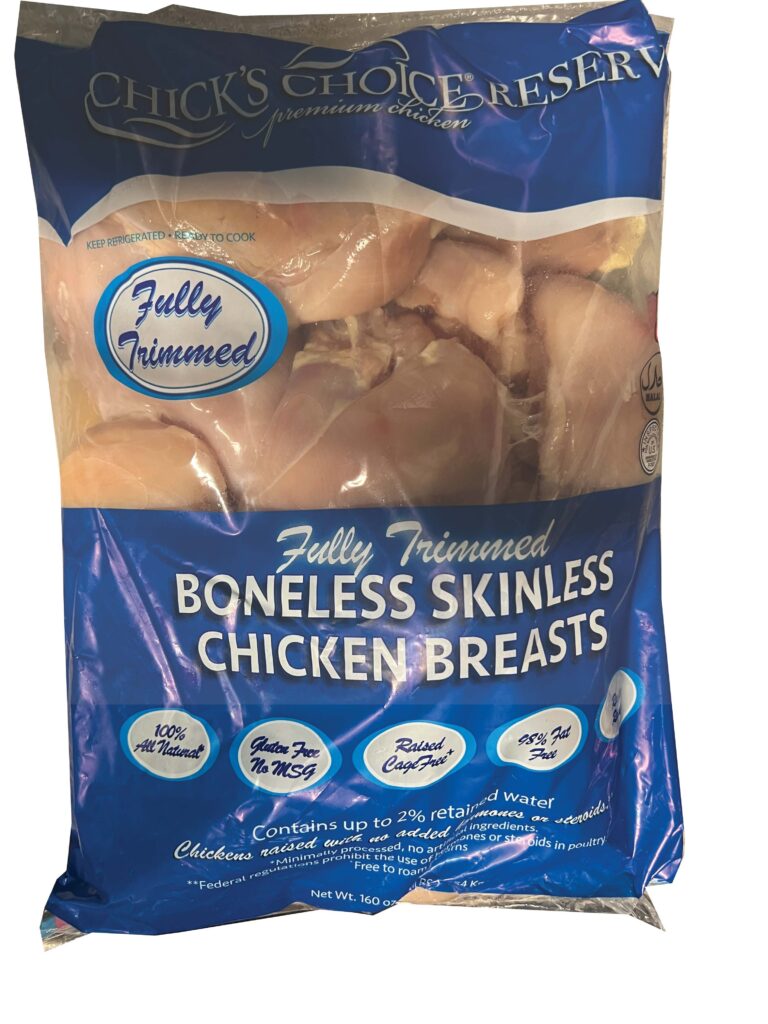 Our state-of-the-art processing facilities and market focus gives us the flexibility to meet all of your foodservice needs. We offer a variety of packing options including:
Bagged—including exact weight
CO2 Refrigerant
Controlled Vacuum Packaging (CVP)

We understand that many consumers seek specially certified products, and we work hard to meet those standards. Both of our facilities are inspected and approved by a third party Islamic organization for the slaughtering of poultry and packaging/labeling of Halal chicken products.

We work hand-in-hand with our industrial and further processing partners to collaborate and create solutions and value. Our facilities are audited annually by a third-party and, in many cases, exceed the globally recognized standards by the British Retail Consortium (BRC) and Professional Animal Auditor Certification Organization (PAACO).
Boneless Skinless Breast
Line Run
Trimmed
Sized
Slit
Boneles Skinless Thigh Meat
Boneles Skinless Dark Meat (drum and leg)